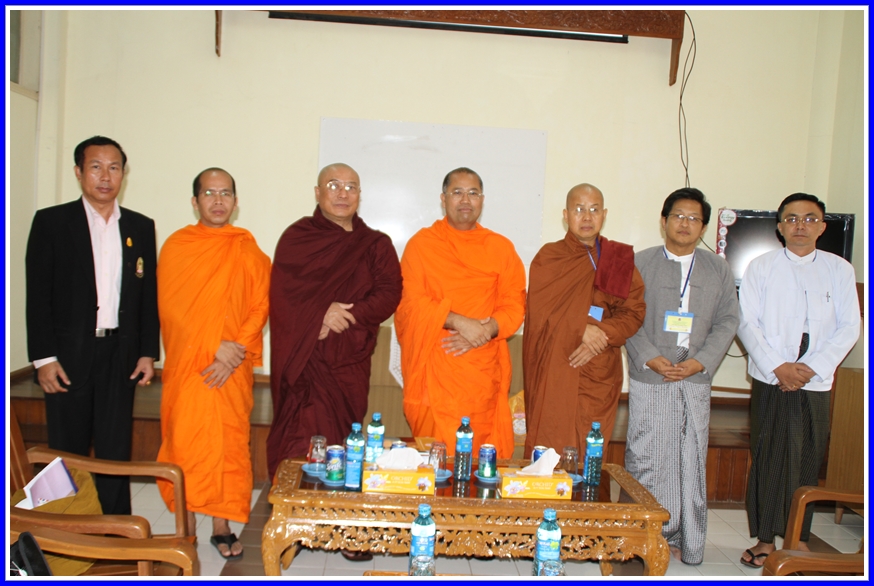 While, Vice Rector for Foreign Affairs and his followers were in Myanmar 14-15 Dec, 2556/2013, they took an opportunity to pay the respecting to the Most Ven. Sayadaw. Dr. Kumarabhivamsa, Chairman of the State Sangha Mahanayaka Committee, at the office of State Sangha Mananayaka, Kab-ba Aye, Yangon.
At the same time, they were also observing the reciting of Tipitaka examination at the Satthamahapasanaguha cave, which was organized the 6th Buddhist council to remark Buddhist Era 2550 years, during the first Prime Mister of Myanmar. This examination is about 66 years ago and the longest of examination in Myanmar.
This examination about 13 monks who passed all Tipitaka in recitation and writing examination but 3 of them passed away already. As an observing, there more than 190 monks do registration for this examination.