On 4th July, 2557/2014, there offering scholarship ceremony was organized at Wat Sakesa, Bangkok, in this afternoon. This scholarship was funded by Ven. Shi Fa Zhao, the abbot of golden pagoda Buddhist temple, Singapore in offering scholarship to all faculties' students of MCU and students from previous schools around in Bangkok. He has funded 4,282,650 in Baht for 1,350 scholarships funding.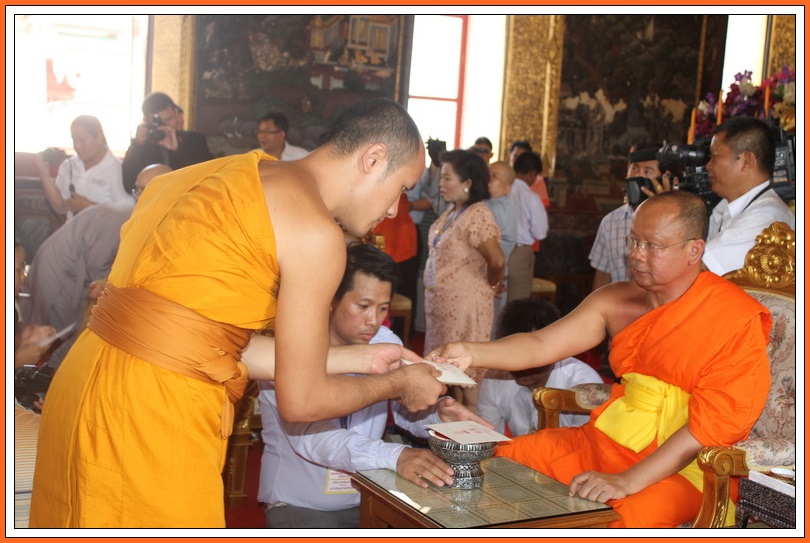 In this ceremony, Phra Brommasudhi, member of supreme sangha council of Thailand, president of all Thai Dhammaduta Bhikkhus, was appointed as in offering scholarship to monk students and Ven. Shi Fa Zhao contributed to lay students.
Phra Sophonvachirabhorn, (Sawai Chotiko), Vice Rector for Foreign Affairs of MCU, was the responsibility for take care of all faculties' students of MCU who were nominated for receiving scholarship.

News/Interpretor By Dr.Phra Senghurng Narinda, Educator
Photo by Mr.Samatthachai Mangkammi, International Relations Officer