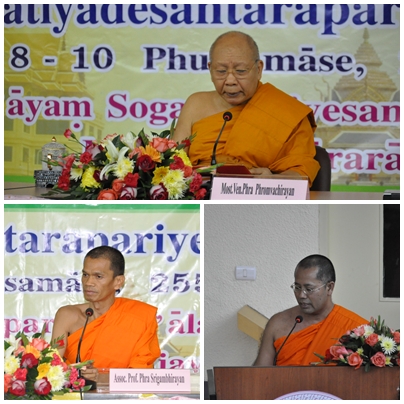 The 2nd International Buddhist Research Seminar in Pali language was held in 9th January

2554/2011 at MCU, Wangnoi, Ayutthaya. The Pali Seminar was started with the special speech which was delivered by

Phraphrommavachirayan, the Chairman of the Seminar and also the Member of Thai Sangha Council and the Abbot of Wat Yannava, Thailand.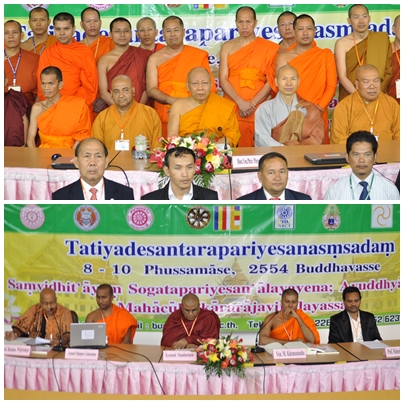 Giving his report to the Chairman, Phrakhrupaland Suvathanavachirakhun (Sawai Chotiko), the Acting Director of Buddhist Research Institute, MCU, mentioned that Research Seminar in Pali language is an effort of improving Pali language as living dialogue as it was the language of the Buddha.
Key note speech was delivered at the seminar by Assoc. Prof. Phra Srigambhirayan, Vice-Rector for Foreign Affairs, MCU.